Hello Everyone!
A new version of Cryptee is out!
This version comes packed with new features many of you have been asking and waiting patiently for! Lots of amazing stuff to share, so let's dive in!
Remember Encryption Keys
Perhaps you've already noticed, last week, we started rolling out a new "remember" button to our famous encryption key screen. Many of our users mentioned that they didn't know they could set Cryptee to remember their encryption key on their devices, and save time. This setting used to be buried [perhaps too] deeply in the account settings page, so we thought perhaps it's time to surface it.
You can now easily ask Cryptee to remember your encryption key on your devices, and save multiple seconds during start-up time.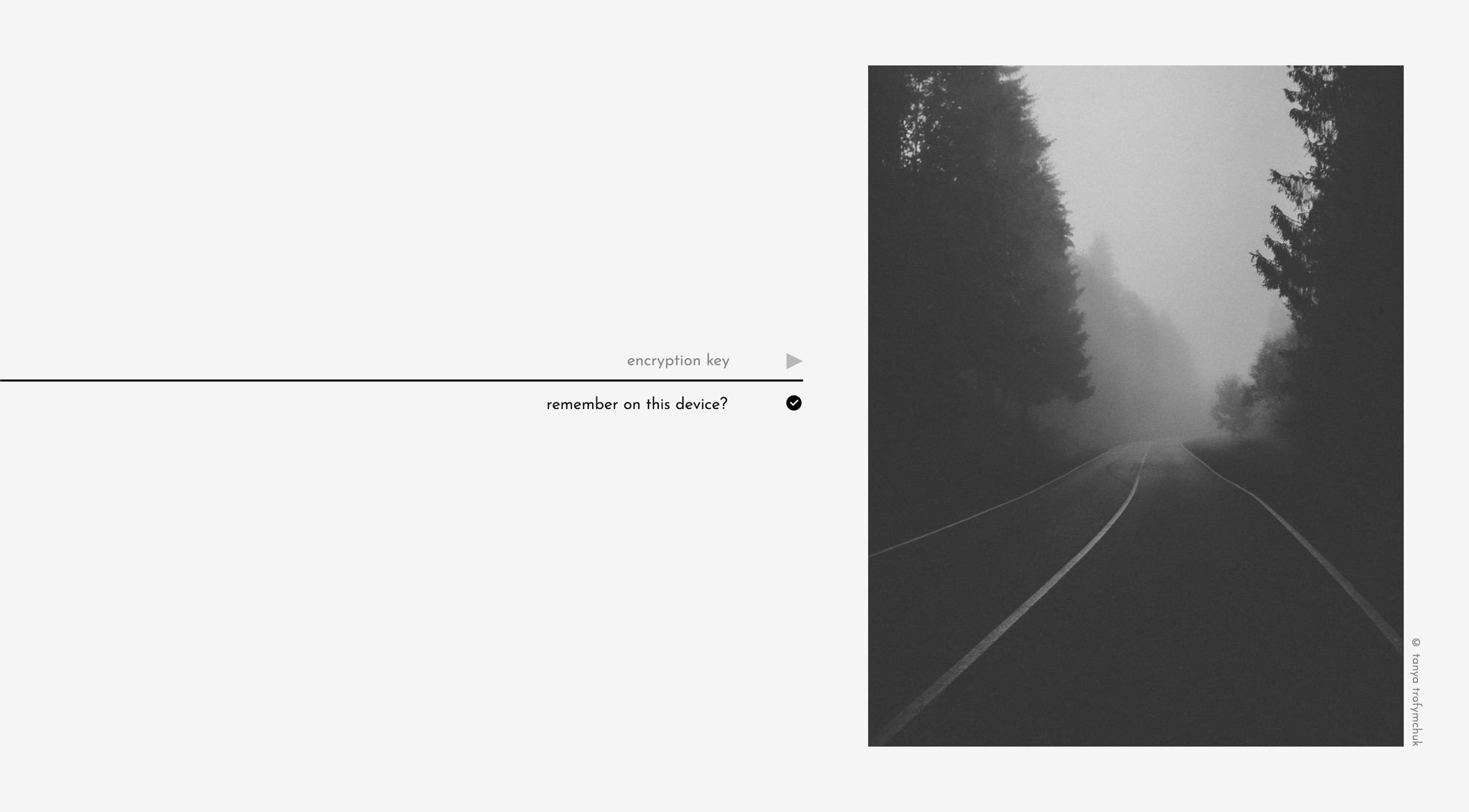 So that you won't forget your encryption key, Cryptee may occasionally ask you to type your key again. Or sometimes our security might want to double check to confirm it is indeed you, and ask for your key again.
We think this will save you lots of time. But while we're at it, we thought we should build a few more new time-saving features.
Quick access to recent documents
We've all been there. Sometimes you just want to quickly open the last document you were working on. It used to take one swipe/scroll/click to open the left sidebar, and one more click/tap on the recent document you wanted to open.
We realized that this takes an extra second, and if you simply want to open one of your most recent documents, we could perhaps save you that second as well.
So we're pleased to announce that Cryptee Docs now has a beautiful new landing screen, from where you can see & load your most recent documents.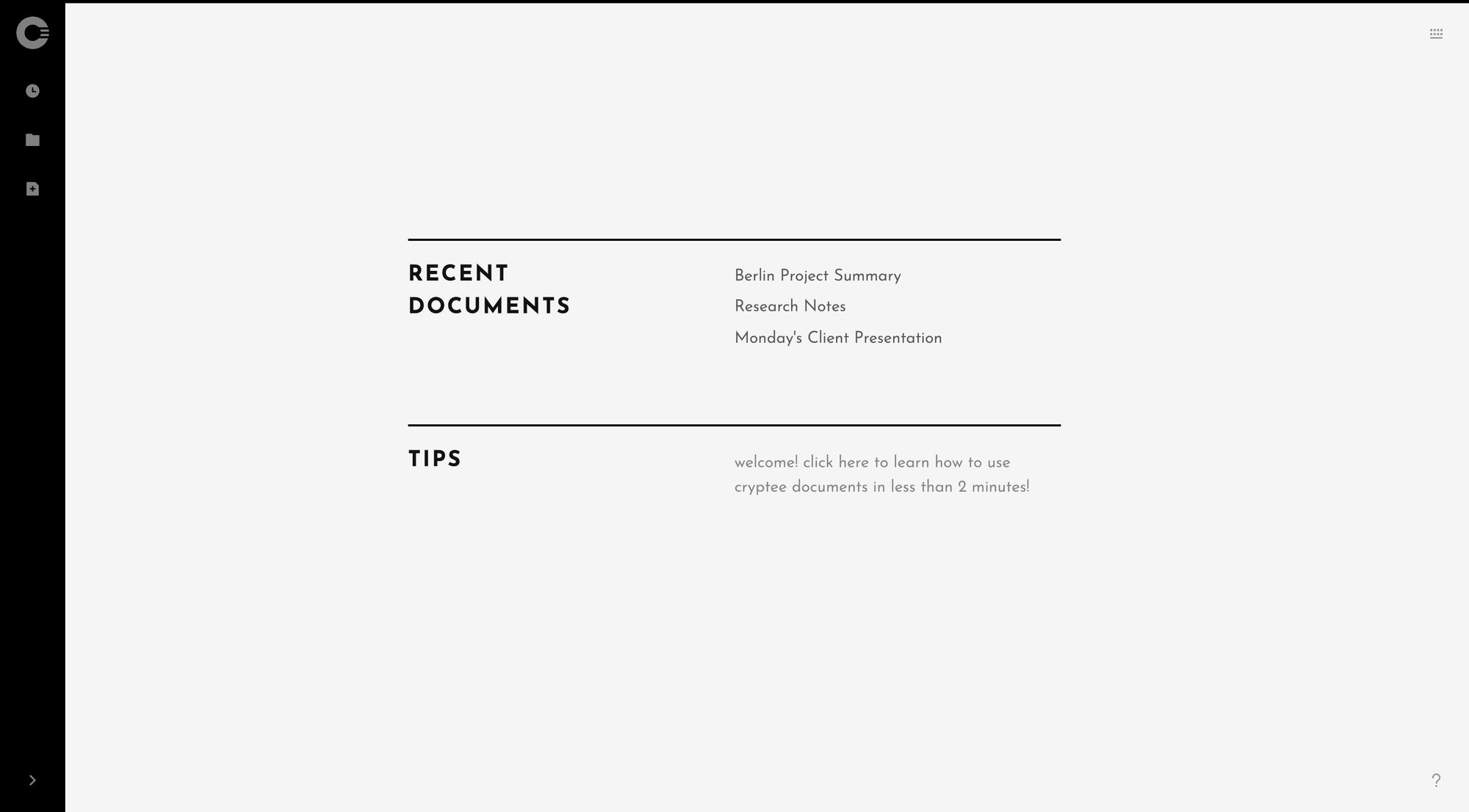 But why stop there? What if you simply want to open the folder containing that recent document?
On desktops and tablets with mice support, you can right click on these recent documents, and do all sorts of cool things with them. Like rename, download, make a copy, or open the folder containing the document.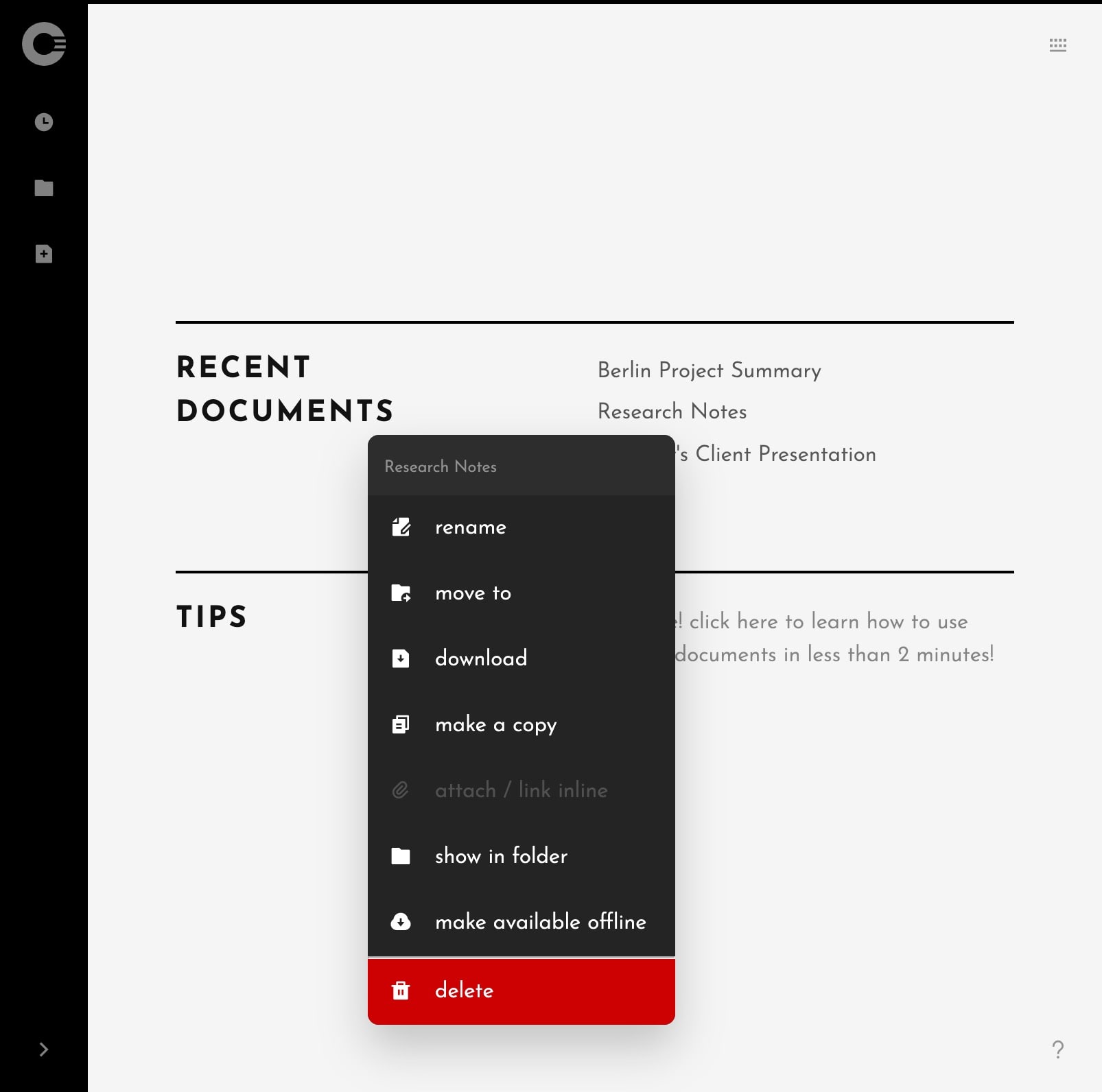 Are you one of the thousands of new users who onboarded Cryptee this month? – If so, welcome! Or maybe you're one of the oldest users who would like to master Cryptee.
Either way, we thought we'll make life easier for you. We've added 1-min quick tips here and there inside our apps, like the new Cryptee Docs landing screen, to help you have an even better experience on Cryptee.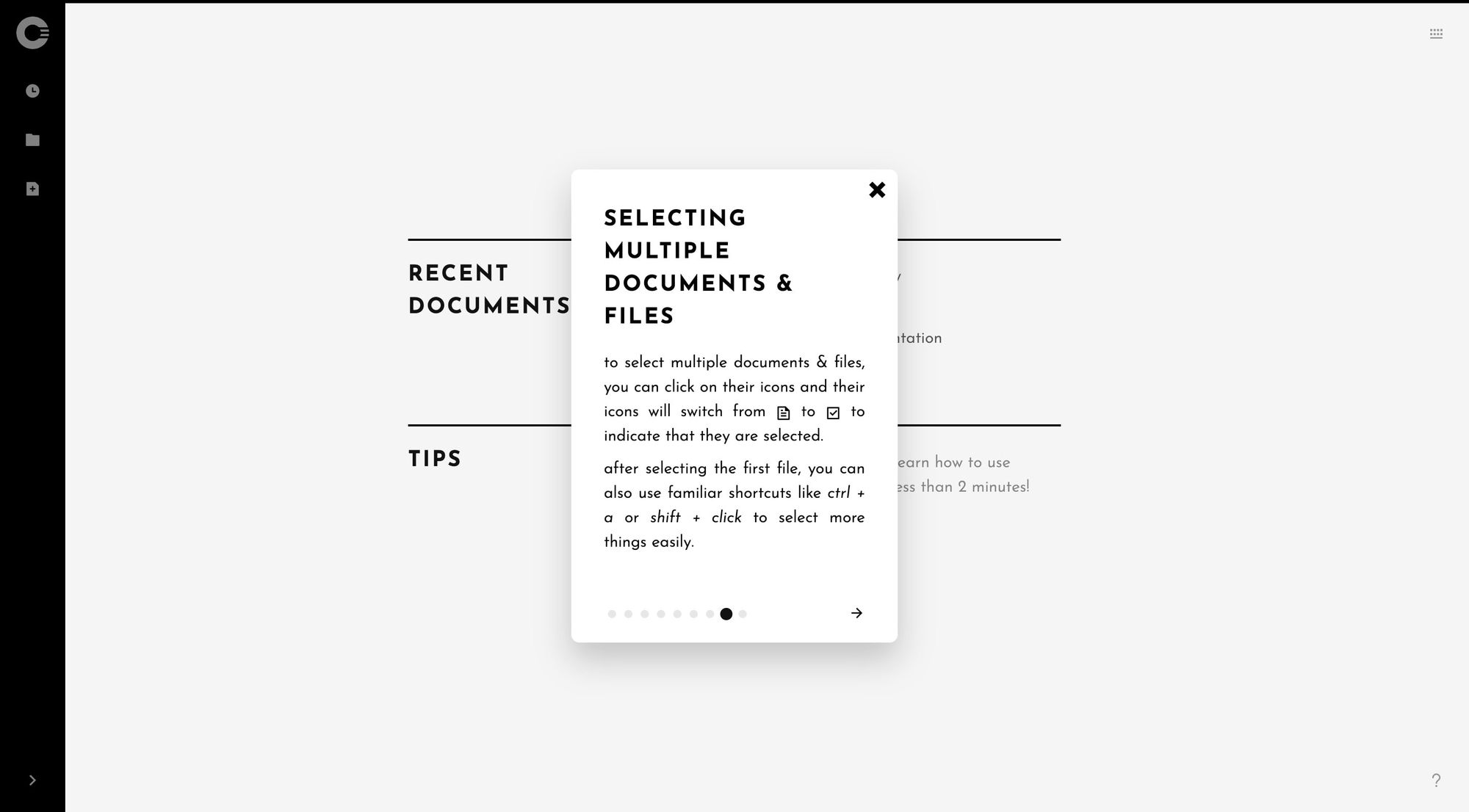 Line Spacing
We're slowly getting ready to release our paper-mode for Cryptee Docs. It will allow you to work print-accurately on popular paper sizes like A4 / U.S. Letter etc, much like your favorite rich text editors like Microsoft Word™. But we thought perhaps we can release some of these paper-specific features ahead of time.
We all know that feeling... Sometimes you just want to make the text fill the page, and have some extra breathing room between the lines. Until now, it wasn't possible to add line-spacing in Cryptee Docs. But the wait is over.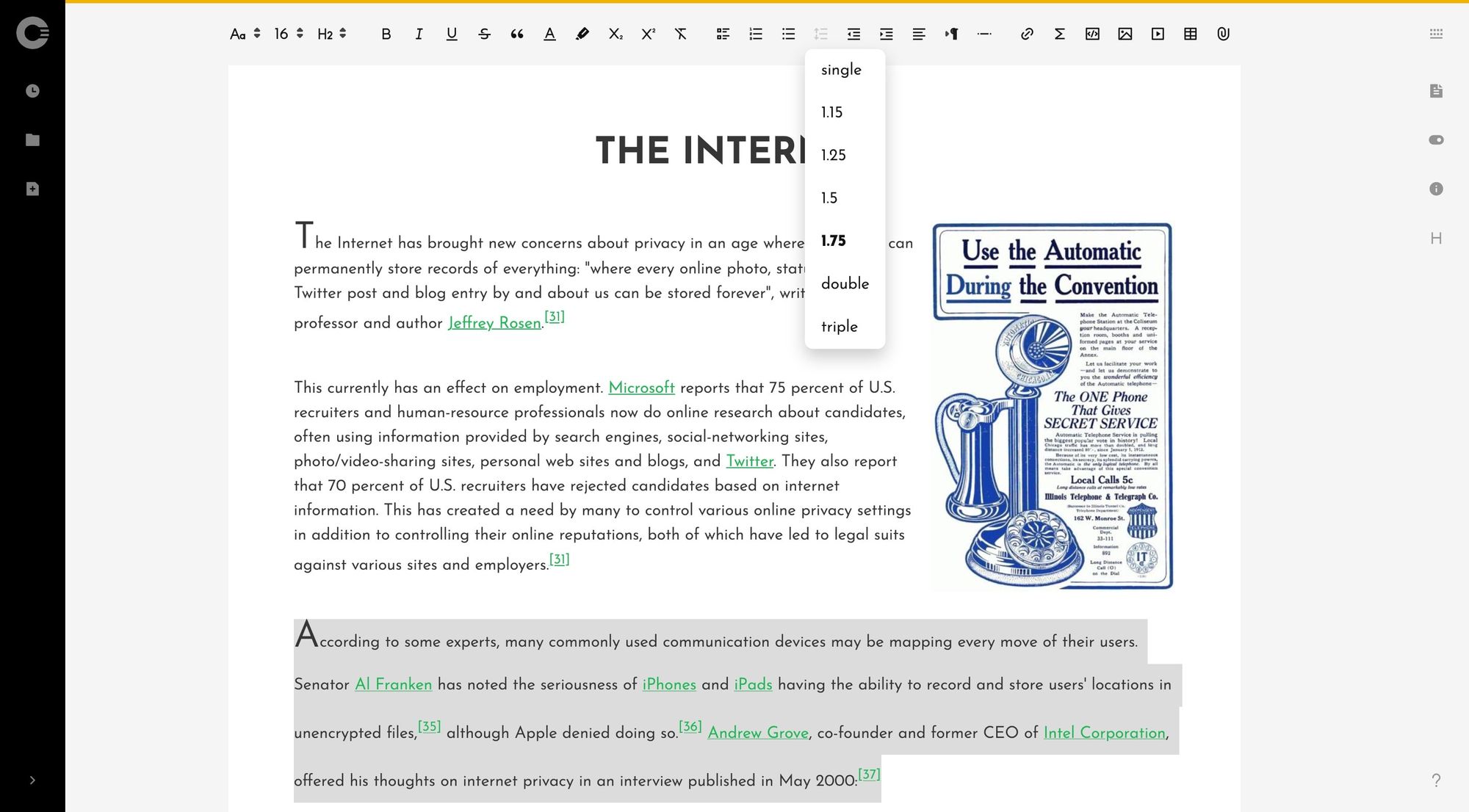 You can now granularly adjust the line spacing in your Cryptee documents. And not just for your paragraphs / text. We thought we should take things a few more steps further. You can now adjust the line-height / sizes of a bunch of other things inside your documents.
Say for example, if you would like a single row in a table to have a taller line-height, you can now do that :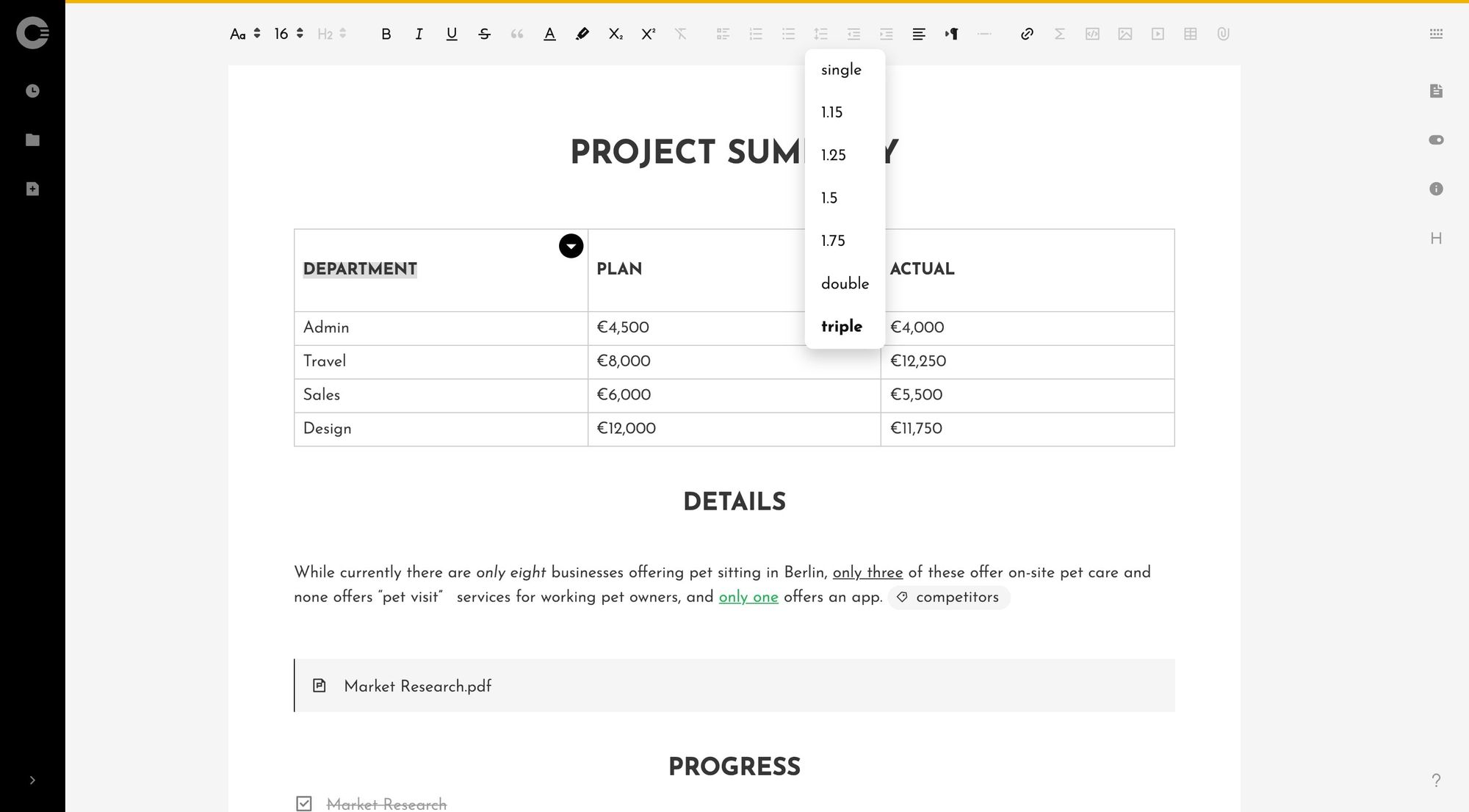 You can also make your attachments / cross-document links taller and bigger.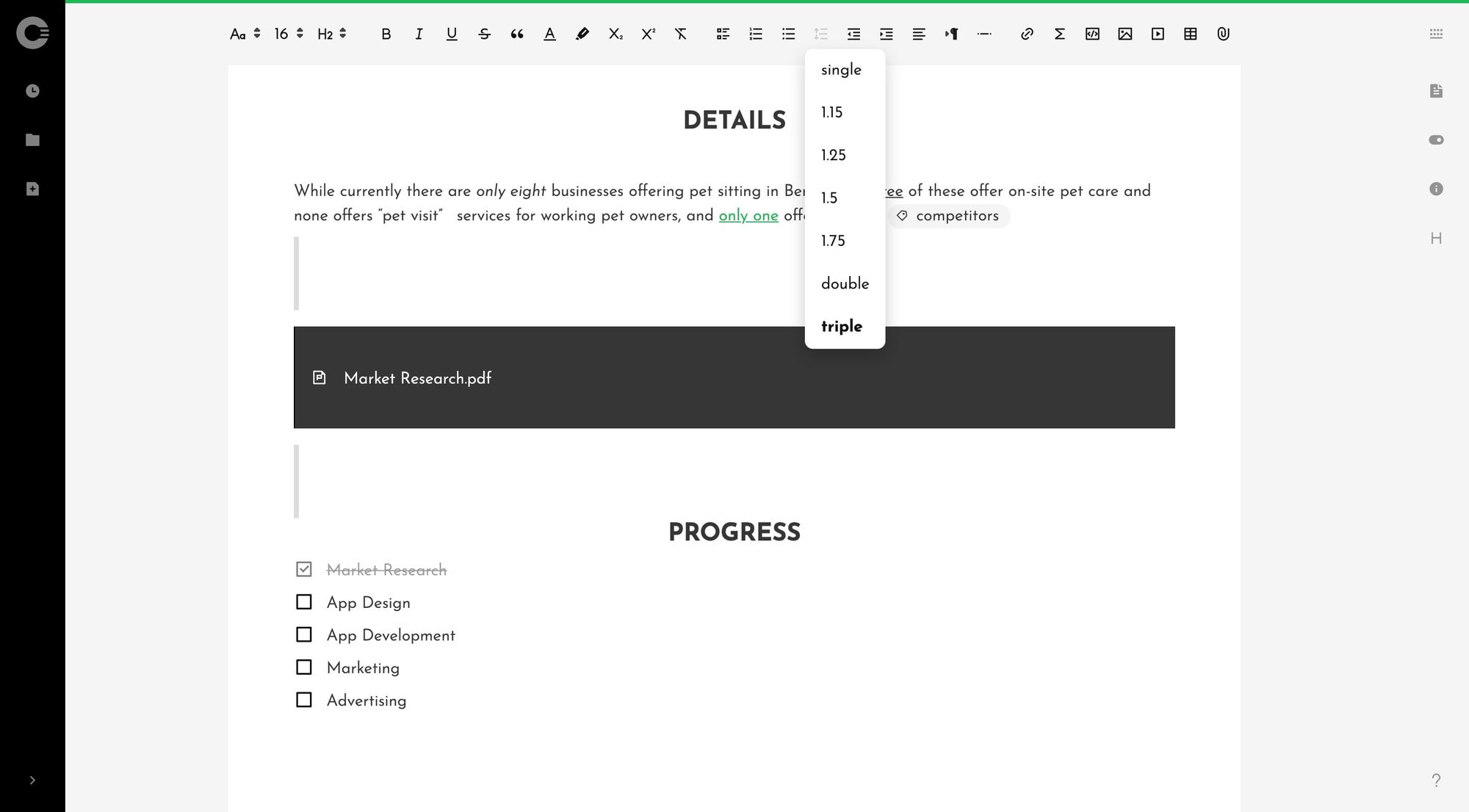 And the same goes for all types of different lists like check-lists of course: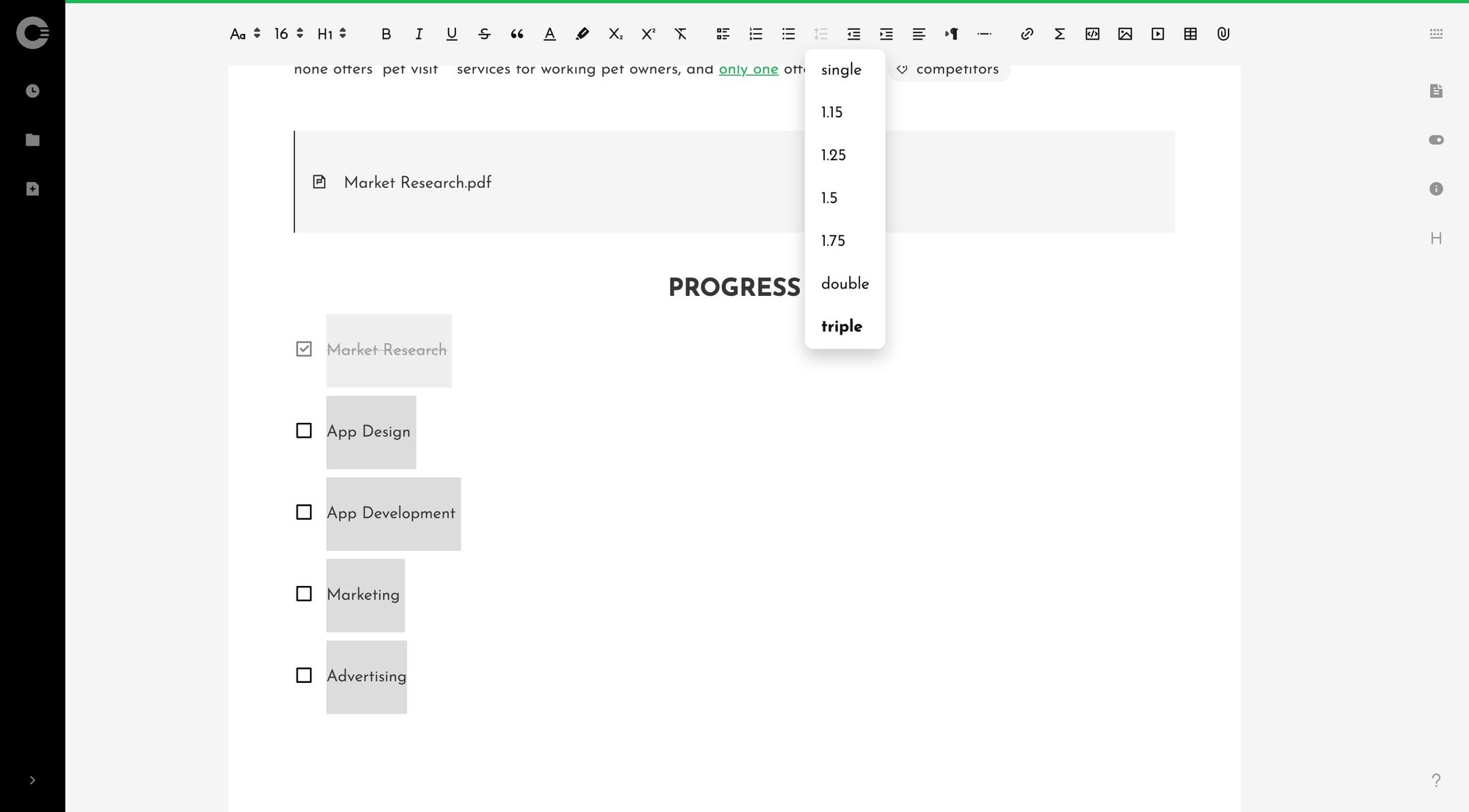 Other improvements & updates
Cryptee's about to turn 3 years old, and nowadays every day, approximately 1M - 1.5 Million new photos and documents are uploaded to Cryptee!
– Compared to big-tech ... it ain't much, but it's honest work.
Speaking of big-tech, last week Google Photos made big changes to their unlimited plan, resulting in thousands and thousands of users to migrate to Cryptee. If you are one of these many thousands of new users who signed up last week, welcome! We're incredibly happy and honored to have you on board Cryptee!
Needless to say, we started growing our customer support team to cope with the ever-increasing number of user signups this spring, and have been investing in better coffee machines for everyone. We hope to get back to your questions faster than ever.
We've also added 2 new data-centers this year, resulting in 2-3x speed increase for our users depending on their distance, and we're working on adding 2 more by the end of this year.
Every month, we fight against and mitigate ~5000 - 6000 various different threats on our systems and network. These are threats like brute-force attacks on accounts, bot signups, storage abuse, small-scale DDOS attack attempts and API abuse. Lately almost all the malicious traffic we had to deal with have been originating from Tor. Consequently, our users trying to access Cryptee via Tor have been facing additional security challenges. We're very sorry about this unpleasant situation, and would like you to know that we're working on better detection systems, improving our security measures, and taking small steps to improve Cryptee's performance on Tor. Please know that these measures are for your own security, and we're not enjoying combatting these threats either.
Do you like our new features?
Subscribe to one of our paid plans to upload as many documents and photos as you'd like! We have plans ranging all the way up to 2TBs of storage, and our smallest plan is cheaper than a cup of coffee, for 3€/mo.
For the price of a cup of coffee, you can help us make the internet a safer and more private place, store your personal documents, journals, notes and private photos in our encrypted, private cloud storage service.
Closing Notes
This update also comes packed with long-overdue bug fixes, both for Docs and Photos, performance improvements and minor cosmetic upgrades.
We would like to thank you for all your enthusiasm, help, understanding and kind support! These features wouldn't be possible without you and your feedback. If you're enjoying your experience on Cryptee, please consider supporting us by upgrading to a paid plan or by spreading the word.
We hope you'll enjoy this update as much as we do, and we will be looking forward to hearing your thoughts, ideas, feature requests, bug reports and what you think about our new features overall!
Stay safe and all the very best from Northern Europe,
On behalf of Team Cryptee,
John