This month's update brings a few widely requested new features, performance improvements for Photos, lots of bug fixes, and some under-the-hood preparations for the upcoming month's big update.
Copy / Duplicate Docs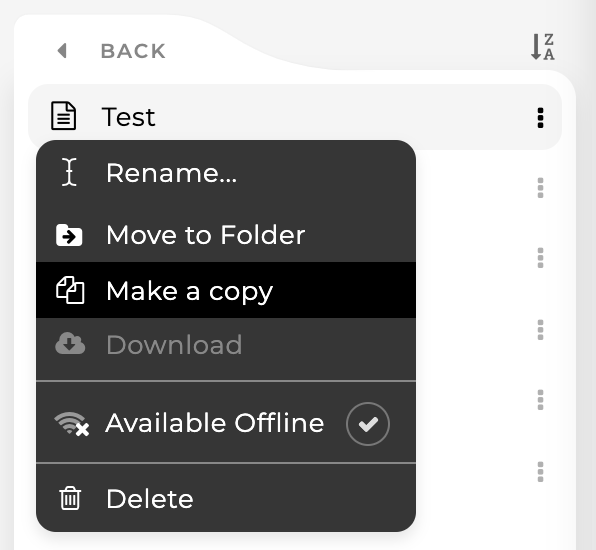 You can now easily copy / duplicate your documents & file. A lot of the users have requested a way to easily copy / duplicate documents to create templates.
For example, you can now create a standard template for your weekly meeting notes, and quickly make a copy of it for the new week's meeting.
KaTeX Improvements & Warnings

Many KaTeX / LaTeX users have requested a way to see if their formula has errors, typos or mistakes. Needless to say Cryptee cannot predict what your formulas are, however it can now warn you if you're missing brackets, parentheses, or made syntax errors.
A New, more performant Cryptee Photos
Your browser does not support the video tag.
This update extends last month's iOS performance improvements, and brings an all new 60fps gesture-controlled photo viewer. Cryptee Photos can now preload, decrypt and show your photos in mere milliseconds, allowing you to swipe through your photos in 59-60fps.
In addition, if you have a massive gallery or even an album full of tens of thousands of photos, you can now scroll through your album in 60fps, and Cryptee Photos will preload, decrypt and show your thumbnails as quickly as you are able to scroll.
That being said, if you have more than 100,000 photos in the same album, you may want to categorize your photos better to find them easier.
Closing notes
That's all for this update!
Other than hundreds of bug fixes of course.
Hopefully these new features will make you feel more at home while using Cryptee, increase your productivity, and bring happiness to your life overall!
Needless to say, if you like these new features & updates, please consider subscribing to the paid plan. It's cheaper than a cup of coffee, and together we can make the internet a safer and more private place.
All the very best from Northern Europe,
John