Hello Everyone! Happy World Data Protection Day!
Today we're beyond excited to announce some amazing new features and performance improvements to Cryptee. But first, let's talk about the new home screen, and what makes it so special.
HOME SWEET HOME
We are working on three big things. So massive in fact that we don't want to spoil the surprise, so we can't talk about them just yet. To create room for these big things on the horizon, we had to make some adjustments to the home screen.
You'll notice that the home screen has all the same old stuff you're familiar with. Then what's so special about it aside from its new design you might rightfully ask.
For one thing, it's fast. In fact it's waay faster than our initial expectations. To show you just how much faster, we made a before/after video, and intentionally used the old design to show you that these performance benefits have nothing to do with the design itself.
Cryptee's apps can now launch ~2x faster. And even faster if you configure Cryptee to use the quick start feature in the settings > app preferences. We've spent months optimizing the performance of our servers and apps to make this happen, and we're confident that you'll notice the speed difference.
In addition to app loading times, we also improved our installer / updater's speed, so the next time you update Cryptee the installation/update process itself will be much faster too.
---
FOCUS MODE
For the past few months or so, we've been testing a new feature with a small group of our users. Focus mode! You can switch it on from the right side of your document editor and edit your documents without any distractions.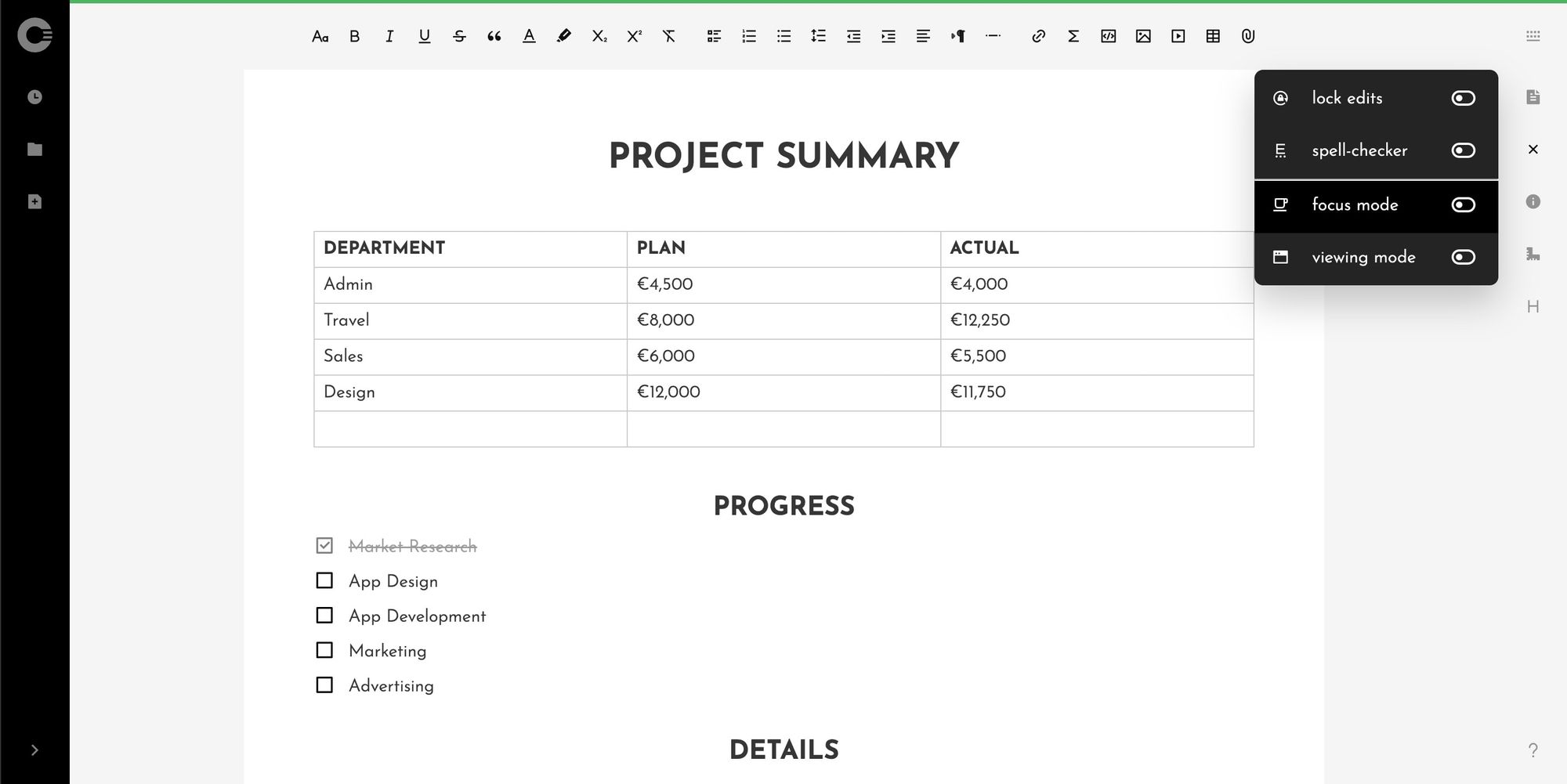 Here's what Cryptee looks like when you enable Focus Mode :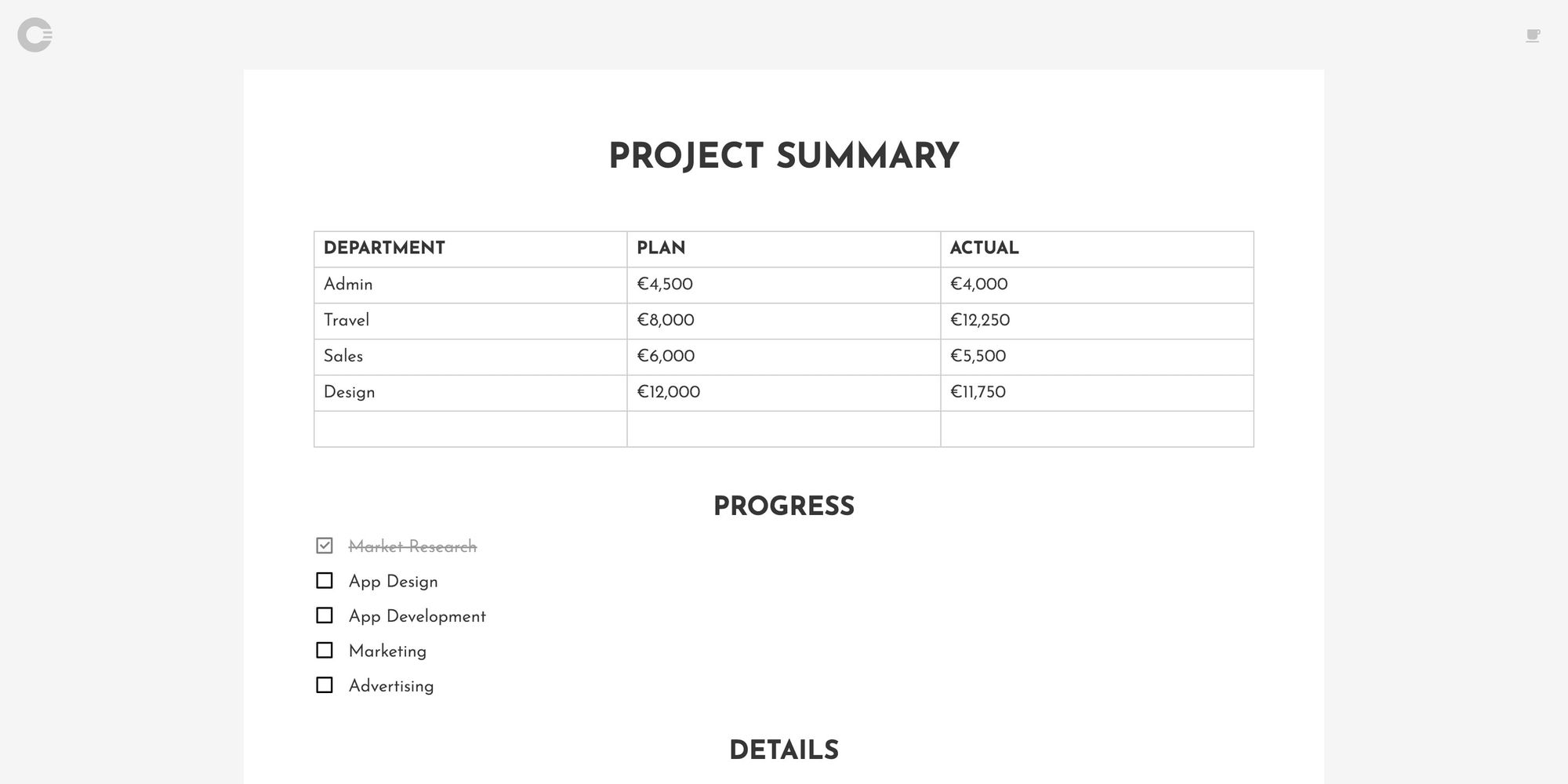 We know that many of you have been eagerly waiting for this feature. We hope you'll enjoy typing even more peacefully in Cryptee Docs with no distractions.
---
OTHER IMPROVEMENTS & BUG FIXES
This update is also packed with hundreds of small improvements and bug-fixes in all our apps and services. Here are a few highlights :
CRYPTEE PHOTOS
— You can now upload MOV video files.
— You can now choose to display static / un-animated icons for your videos
— You can now choose to display even higher-resolution thumbnails if you wish. (i.e. say if you have a 4K display and wish to make the best of it)
— Videos now have video icons to differentiate them better (now that you can use static un-animated icons, we figured this was a much needed addition).
— Improved previewer and slideshow mode loading speeds
— Faster and more reliable uploads in tough network conditions when you're uploading lots of photos.
— Improved search results and how they are displayed for some specific scenarios
— Performance improvements in all doc/photo actions like moving / deleting etc.
CRYPTEE DOCS
— Performance improvements in all doc/photo actions like moving / deleting etc.
— Faster file size calculations & improved file-size display in dropdowns
— Better error handling, and error messages
OTHER
— New Landing Page, Checkout / Payments Page and more!
— Speed improvements to our blog
— Faster authentication times
— Smaller app sizes. (we think this one's huge)
— Improvements to our help-desk / support experience.
Like we said, we've been busy working on three massive things, so this update is actually just full of small preparations for all the things coming up soon!
---
CLOSING NOTES
We would like to thank you for all your enthusiasm, help, understanding and kind paid support! These new features (especially what's coming up on the horizon) wouldn't be possible without you, your feedback and bug reports. If you're enjoying your experience on Cryptee, please consider supporting us by upgrading to a paid plan or by spreading the word.
We hope you'll enjoy this update as much as we do, and we will be looking forward to hearing your thoughts, ideas, feature requests, bug reports and what you think about our new features overall!
Stay safe, and all the very best from Northern Europe,
On behalf of Team Cryptee,
John